Now more than ever, healthcare providers are facing growing demands for financial capital.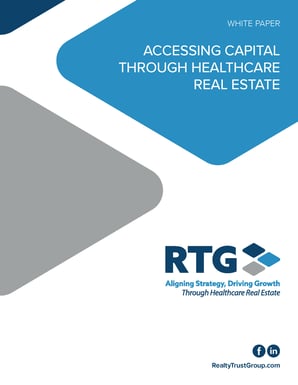 Whether to fund ongoing operations, expansion
initiatives, alignment opportunities, or technology
investments, both hospitals and physician groups
are evaluating various capital sources to meet
these needs. When properly structured, a strategic
real estate recapitalization can provide significant
capital to fund key initiatives, improve liquidity and
financial ratios, and support broader organizational
strategic goals.
In this white paper, we will discuss:
Common monetization strategies
Historical perspective
Current state of the market