Shifting the approach to healthcare real estate management.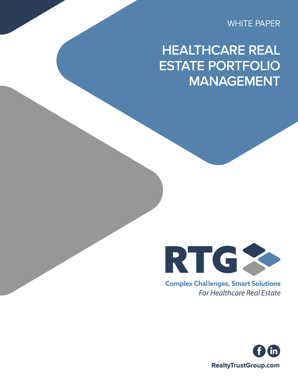 In the ever-growing competitive healthcare landscape, health systems, physician practices, and other providers are constantly challenged to operate more efficiently. A holistic approach to real estate portfolio management can enable strategic alignment, enhance the delivery of services, improve patient and provider relationships, and offer a significant competitive advantage.
Explore the distinction between traditional property management and comprehensive real estate portfolio management and the potential benefits that may be realized when healthcare providers successfully implement these strategies.
Download your copy today!
To learn more about RTG's Portfolio Management services, visit our website here.