When Implemented Properly The Project Is Completed Faster and At Less Cost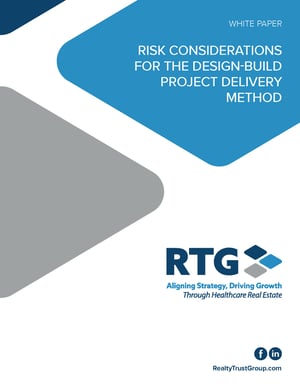 The design-build process is well-suited for fast-track construction projects. Under fast-track construction, design and construction activities overlap. Construction begins prior to the completion of all project plans and specifications. A design-builder can proceed with construction as incremental portions of the design are completed with a greater sense of confidence that serious problems and the need for significant changes will not occur. When this process works as anticipated, the project is completed faster and at less cost.
The Design-Build Project Delivery System, however, carries some risks for construction owners, which should be carefully considered before an owner decides to enter into a design-build contract.
This Realty Trust Group white paper explores the design-build project delivery system and highlight some of the benefits and risks of using this type of a project delivery system.
Download your copy today!