Explore the recent changes to STARK rules as they relate to Healthcare Real Estate.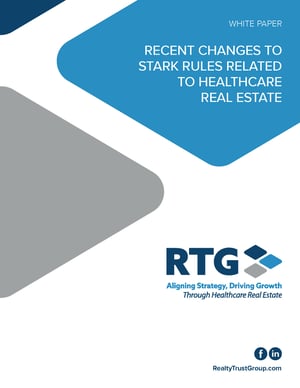 The Final Rule, which went into effect January 1, 2016, has brought important changes and clarifications affecting healthcare real estate. This white paper covers:
Regulatory Background
Clarifications under the Final Rule Regarding the Signed Writing, Term of the Lease, and Signature Requirements under the Stark Lease Exception

A. Signed Writing
B. Term Requirement
C. Ninety Day Temporary Non-Compliance with Signature Requirement

Holdover Tenants
Timeshare Arrangements
Download your copy today!