Property Management Strategies for COVID-19 in Medical Office Buildings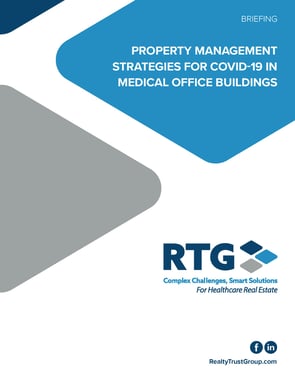 In regard to managing real estate, there have been a range of responses to COVID-19 often times depending on the type of landlord. From larger health systems and REITs to private owners, these landlords and owners are in unchartered territory, but are managing tenant and client needs to the best of their ability.

In this dynamic environment, issues are seen across the board and often change on a daily and even, hourly basis. Management teams are working around the clock to mitigate the issues that arise.

To highlight these efforts, RTG has outlined in this briefing common COVID-19 property issues and practices for health care facilities.


Download your copy today!