Stay ahead of the curve with streamlined transaction management.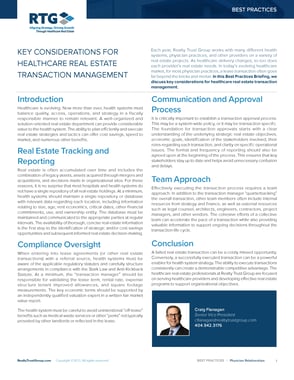 A failed real estate transaction can be a costly missed opportunity while a successfully executed transaction can be a powerful enabler for health system strategy.
In this Best Practice, Realty Trust Group offers key considerations to plan, manage, and successfully executive real estate transactions offering many benefits and mitigating risks of costly mistakes.
Download your copy today!