Is your healthcare real estate portfolio optimized?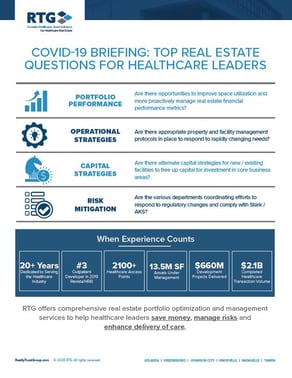 In the wake of the COVID-19 outbreak in the United States, a well-optimized healthcare real estate portfolio has become more important than ever.
RTG offers comprehensive real estate portfolio optimization and management services to help healthcare leaders save money, manage risks and enhance delivery of care.
In this briefing, RTG offers several questions for healthcare leaders to consider to help address potential issues related to their real estate portfolio.
Download your copy today!