Learn about timeshare leases.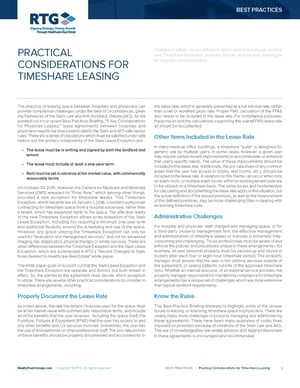 Timeshare leases can be difficult to administer and manage, and the new Timeshare Exception provides further choices and challenges for hospitals and physicians.
This Best Practice Briefing attempts to highlight some of the unique issues in leasing, or licensing, timeshare space to physicians.
There are clearly many more challenges in properly managing and administering these agreements. There have been many examples of costly fines imposed on providers because of violations of the
Stark Law and AKS.
Download your copy today!