Do you want to learn how real estate can reduce your costs, create value, and enhance the patient experience?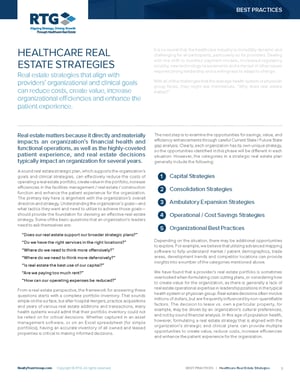 It is no secret that the healthcare industry is incredibly dynamic and challenging for all participants, particularly so for providers. Dealing with the shift to bundled payment models, increased regulatory scrutiny, new technology requirements and a myriad of other issues requires strong leadership and a willingness to adapt to change.
With all of the challenges that the average health system or physician group faces, they might ask themselves, "Why does real estate matter?"
Download your copy today!