Common issues to understand when leasing medical office space.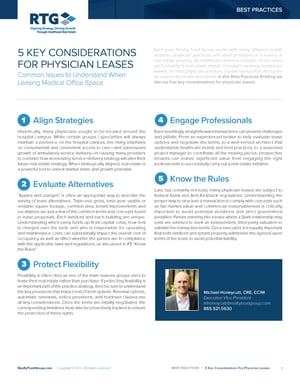 Each year, Realty Trust Group works with many different health systems, physician practices and other providers on a variety of real estate projects.
As healthcare delivery changes, so too does each provider's real estate needs. In today's evolving healthcare market, for most physician practices, a lease transaction often goes far beyond the bricks and mortar.
In this Best Practices Briefing we discuss five key considerations for physician leases.
Download your copy today!