Learn more about top considerations that should be followed on your next development project.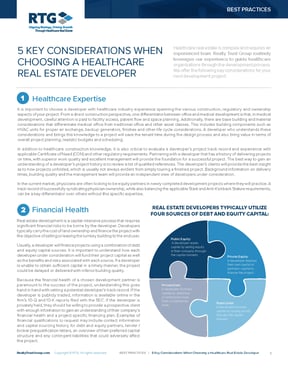 Healthcare real estate is complex and requires an experienced team. It is important to choose a developer with healthcare industry experience spanning the various construction, regulatory and ownership aspects of your project.
Realty Trust Group routinely leverages our experience to guide healthcare organizations through the development process.
In this paper, RTG talks about best practice guidelines to take into consideration on your next development project.
Download your copy today!